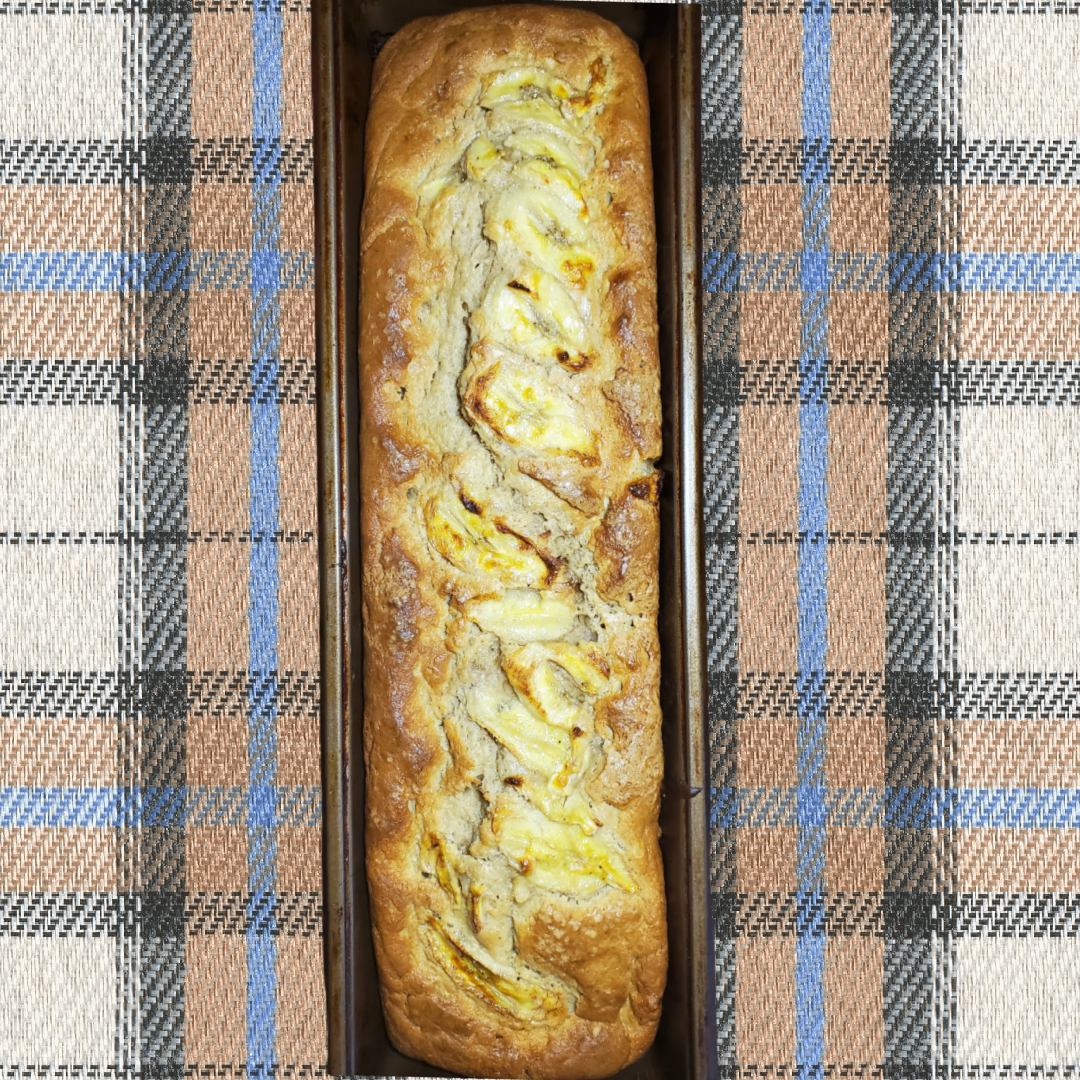 As 2020 pandemic isolation progressed into the sweet spot between, I finally have time to make all the things, and I am so sick of cooking (and eating), everyone seemed to be making banana bread. As a contrarian, the more popular it became, the less I wanted to make it. Now that it seems to have lost its popularity, I've decided I want back in the game.
While traveling in Hawaii, over a decade ago, Mike and I got a real taste of what an obsession with banana bread can lead to.
On the island of Maui stretches the Road to Hana, and it is lined with banana bread. It is a picturesque and windy road dotted with roadside stands; each selling the "island's best" banana bread. Each recipe touted as unique and handed down for generations. As we slowly took each curve and marveled at the waterfalls and dense tropics, we made a plan to stop at every roadside stall bar none. At the end of the day, we tried all the versions of banana bread, a few juices, and a sugar cane. Each bread was indeed different, and they all were tasty.
I just love the idea of taking a few ingredients and manipulating them to your specific taste. I knew upon coming home that I would be creating a banana bread recipe of my own. The beauty of a banana is that it is perfectly delicious when just yellow and still a bit starchy as a snack or embellishment to any number of other foods. As it continues to ripen (and rather quickly, I might add), it becomes soft and sweet and a much loftier version of its young self. We are so lucky to be able to follow this fruit throughout its lifecycle. I am continually stashing them in my freezer for all sorts of uses.
My version of banana bread is dense and wholesome and carries with it a bit of gravitas. It is made better by slicing, toasting, and topping with a whipped schmear of peanut butter, cream cheese, and a bit of honey which we lovingly call "the elvis".


1/2 cup butter–room temp
1 pkg cream cheese–room temp
1 cup light brown sugar–lightly packed
1/3 cup granulated sugar
2 large eggs–room temp
1 tsp kosher salt
1 tsp vanilla
3 large over-ripe bananas (about 1 1/2 cups mashed)
1 cup sour cream
2 3/4 cup all-purpose flour
1/2 tsp ground cinnamon
1/4 tsp ground nutmeg
1 tsp baking soda
1 tsp baking powder
1 1/2 cups toasted walnuts
1 ripe banana for topping (optional)
1 Tbs granulated sugar for topping (optional)
Cream the butter and cream cheese using the paddle attachment on your mixer. Add the brown sugar, granulated sugar, and salt and beat until light and fluffy. Add the eggs and vanilla and beat until fully incorporated, about 2 minutes…you do not want it to be light and airy, as you are making a dense, moist bread. Toss in the mashed bananas and again mix for about 2 minutes. Mix together the flour, cinnamon, nutmeg, baking soda, and baking powder together in a bowl. With the mixer on low, alternately add the flour and sour cream, beginning and ending with flour, in 3 parts. Stir the walnuts in by hand. Pour into 2 loaf pans (or a double long loaf pan) that have been buttered and floured. Thinly slice the (optional) banana and place on top of the batter. Sprinkle lightly with granulated sugar. Bake in a preheated 350 oven for about 50 minutes or until a toothpick inserted in the center comes out clean.
*note: the spices of cinnamon and nutmeg are not clearly noticeable in this recipe, they just give the cake a bit of depth. if you love the taste of either one, you can increase as you see fit. I like the roundness a bit of spice gives without it overpowering the banana flavor.