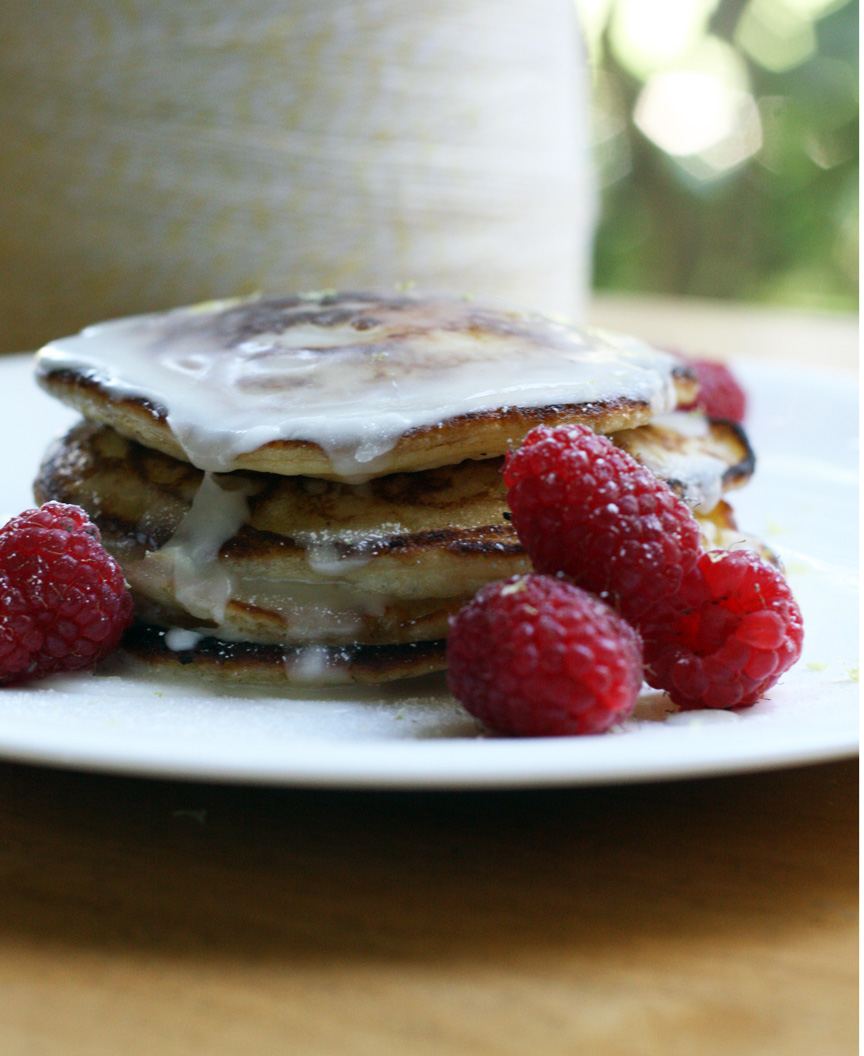 The best part about these pancakes is that there is none of that pesky egg-white whipping and delicate folding. With their butter-crisp edges and billowy lemony insides, these pancake say i'm sorry and you're welcome all at the same time.
Lemon Ricotta Pancakes
1/2 cup ricotta
1 Tbs lemon zest
2 Tbs lemon juice
2 large eggs
1 cup buttermilk
1/2 tsp kosher salt
1/2 tsp baking soda
1/2 cup fine corn meal (floury kind)
1 cup all purpose flour
6 Tbs sugar
Whisk together the flour, corn flour, sugar, salt and baking soda. In a separate bowl whisk together the ricotta, lemon zest, lemon juice, eggs and buttermilk. Stir the dry into the wet a bit at a time, to minimize lumps. Stir slowly, and just to get all the ingredients incorporated. Allow to sit about 5 minutes while you heat up the pan. I like to use butter to cook my pancakes, and i like it to get a bit brown before laying down the batter. But these pancakes are even delicious with pan spray. I suggest pureed fruit, fruit syrup or a glaze made with lemon juice and powdered sugar as a topper.