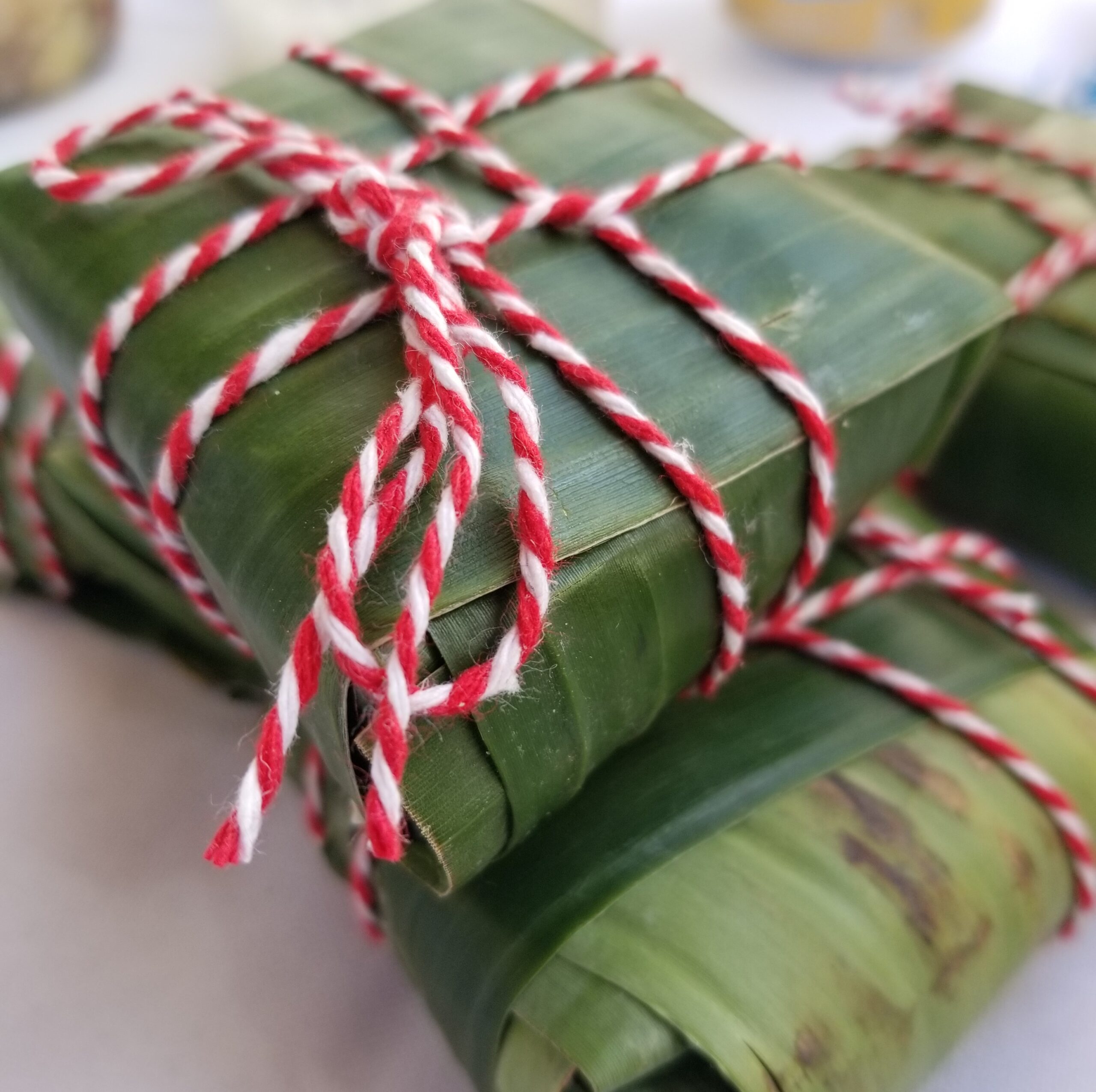 Last Saturday, for me, the food scene in Los Angeles was a group of people, sitting around tables, learning a new skill and living in diversity.
Truth be told, I was a bit nervous. It was a crowd I'm not a part of; people I share an interest with, but aren't part of my social circle. Not even my social media circle.
Food has a way of opening its arms wide and gathering anyone with interest. The women who put this event together; especially Diep Tran, formerly of Good Girl Dinette, were gracious and welcoming and incredibly hospitable. Every element of the day was cloched in grace.
We gathered in groups of 8 around shaded picnic tables laden with prepared supplies.
I had been watching, on instagram, the daily task of preparing the elements for this event. All the ingredients were grown and raised locally, by friends of Diep; then prepped and soaked and cooked in the overnight hours of a hibernating commercial kitchen.

After a brief tutorial by Diep, we busied ourselves with the task of making 4 each. One of our table-mates discovered a great hack for "the flip", another made perfect packages with tiny little bows. Everyone was working together, sharing tips, tricks, and supplies.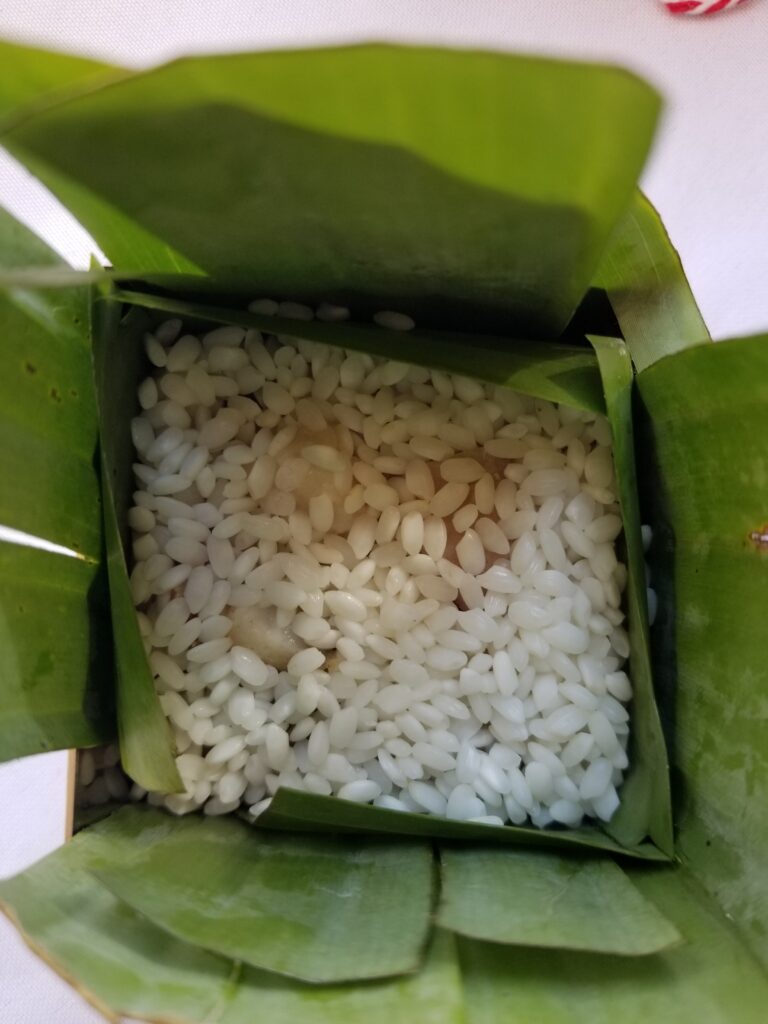 I was a disaster. My space looked as if a toddler had discovered a spoon for the first time. I learned that the foundation was most important. My tip: don't try and cobble together leftover pieces of banana leaf for your casing; use the good leaves. People say sports are a metaphor for life; I would make the argument that banh chung can also fit the bill.
In the end, I had two really nice packets, one mezzo-mezzo, and one unmitigated failure. Imagine my relief when we were given a bag for each of us to keep our own separated. I had been concerned that someone, after working hard all morning, would be stuck with my handiwork at the end of the day.
The day was a bit longer than I had anticipated, but time did pass rather quickly. Our little group of 6 (we had been whittled down from 8 (a strip of sun was baking two of our tablemates), took the opportunity to share our stories. We exchanged insta handles, email addresses and best places to….We left with promises of visits and meetups and words of encouragement.
I also left with 2 perfect, 1 mezzo-mezzo and one blown-out and flattened pancake of a parcel. They came out of the pressure cooker, just as they went in; talk about a metaphor for life.
If you would like to learn how to prepare these, there are quite a few videos on youtube. While not the method we used, THIS one will whet your appetite.
I would be remiss if I didn't also mention that a writer and photographer from the New York Times were in attendance. The story should appear in Wednesday January 30th's paper.