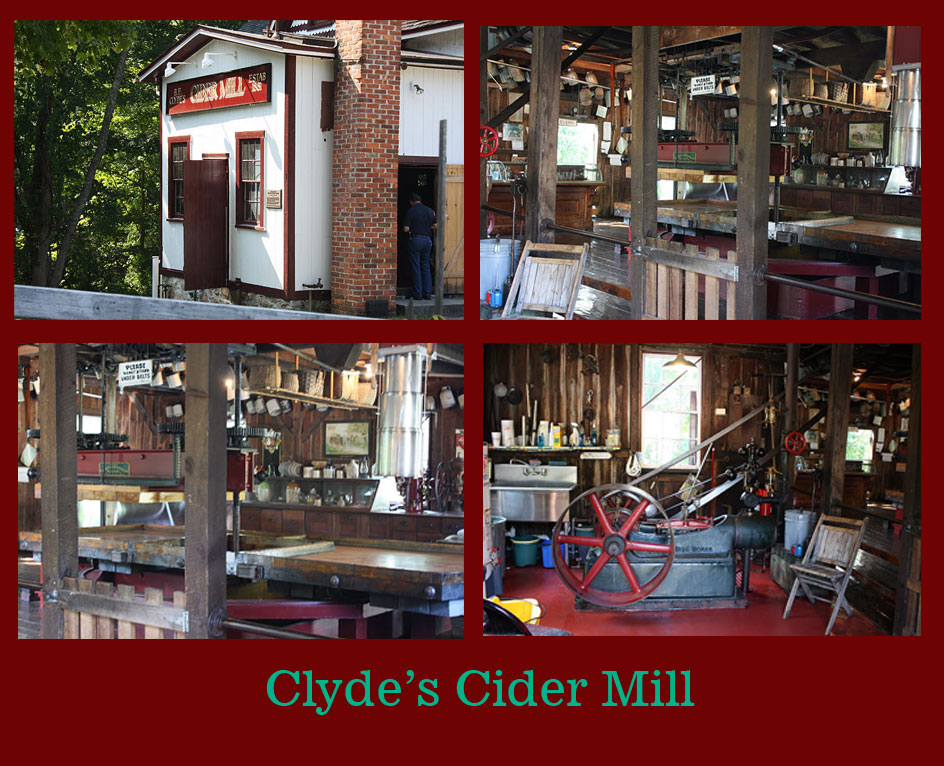 Nothing says autumn like a basket of just-picked crunchy, barely-sweet apples; imperfect,  in need of a good shine courtesy of my shirt sleeve.
There is little I can resist the fall colors begin to show in most of the country.
yet
Here I sit in Southern California adjusting my air conditioning , wishing I were elsewhere.
Last week Mike and iI were in Connecticut, taking in the beauty of New England from our perch in a historic lighthouse. Late mornings spent driving windy back roads in search of antique shops and roadside stands. One morning, we stumbled upon an old cider mill.
It looked like a movie location for movies they don't really make anymore. Being September, it was too early in the season which meant we couldn't watch the mill in action, but as a consolation prize they served freshly made donuts. I'd show you a photo, but eating and shooting are difficult. Eating wins out every time. They were pretty goodbut not real apple-y and I like apple-y
In these instances, I am problematic. I began obsessing and articulating and talking about what I like about apple donuts and why apple fritters are actually better than donuts because of the apple pieces, and on and on and on. By the time we got back to the kitchen, with cider and apples in hand, I had a plan.
Apple Fritters

Apples
1 cup crisp apples–cut in a 1/4″ dice
1 Tbs sugar
1 Tbs lemon juice
pinch cardamom
pinch nutmeg
pinch cinnamon
mix together in a bowl and let sit while you do your preparations
for the batter
Batter
1 cup apple cider
2 cups flour
1/2 cup sugar
1 tsp kosher salt
1 Tbs baking powder
1/2 tsp cinnamon
1/2 tsp nutmeg
1/3 cup milk
1 tsp vanilla
3 Tbs unsalted butter–melted
2 large eggs
oil for frying
Simmer the apple cider on the stove until it is reduced to 1/4 cup, and let cool.
 Heat your oil in a sturdy deep pot, to 360F.  your oil should be deep enough so the fritter can float, but you must also have at least 3″ between the top of the pot and the top of the oil. 
 Meanwhile, place all your dry ingredients in a bowl and whisk to combine.  Make a well in the center and pour in milk, vanilla, butter, cider and eggs.  Slowly stir together, making sure all ingredients are incorporated, but do not beat.  Stir in the apple and any juices that may have accumulated. You can make these small or big, the process is the same.  Drop into hot oil and then using a spatula poke it a few times to flatten it a bit and give it some nooks and crannies.  Fry until golden brown, then flip and continue until both sides are equally colored. Remove from oil and place on a cooling rack, placed over a sheet pan.

Glaze
1 cup powdered sugar
1/2 tsp agar agar powder (optional)
2 Tbs (more or less) cider
mix together in a shallow bowl.  when the fritters are still warm, but not too hot to touch, dip in the glaze. Serve warm or room temp.